Ai-Ais Resort Namibia
Fish River Canyon
A guide to Ai Ais Resort, Fish River Canyon. Ai Ais Resort at Fish River Canyon Namibia can cater to all your accommodation needs. Ai Ais Resort offers quality accommodation in Fish River Canyon Namibia for holiday, stopover or business travel.
Ai-Ais has re-opened after suffering from flood damage in 2020.
Note that some campsites at Ai-Ais may still need to share braai, water and electricity points. If the flood damage may be a concern to you Hobas is about 70km from Ai-Ais and can be used as an alternative camp.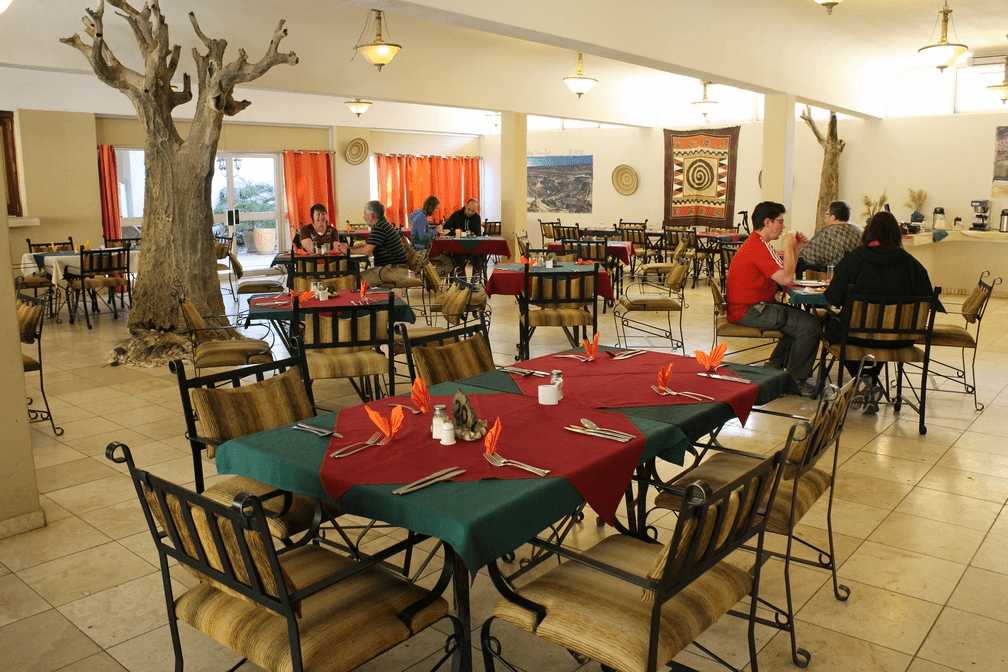 The resort lies at the southern end of the Fish River conservation area and offers a welcome respite to visitors, especially hikers at the end of their walk through the Fish River Canyon.
The main attraction at the resort is the spa complex. The extreme heat heat of the springs date back to 1850 when they were discovered by a Nama herder searching for his lost sheep.
/Ai-/Ais, which means "burning water" in one of the local languages, refers to the sulphurous hot springs which are found in this area.
As with all thermal springs, the water is supposed to have natural curative properties, and is especially beneficial for sufferers of rheumatism. For the more energetic, there are some enjoyable, but sometimes arduous walks into the canyon, especially pleasant in the late afternoon when the shadows are long, and the heat off the rocks contrast with the cool sand.
There is also room service, laundry services, secure parking, safe at the reception and disabled ramps into the building and into all the rooms.
Ai-Ais Hot Springs Spa forms part of the Ai-Ais / Richtersveld Transfrontier Park, and visitors can now cross from South Africa to Namibia, using the Sendelingsdrift border post from within the park.
As this resort is a very popular holiday destination with families from both Namibia and South Africa, it is advisable to book well in advance, particularly if you prefer to stay in the rooms rather than camping.